Branding Strategy & Identity
Creating a brand is making a connection with your customer. It is a statement of who you are, what you offer and what you stand for. Creative storytelling that both engages and influences your customers.
Good branding isn't an expense or luxury it is essential for the growth of your business, the first point of contact you have with your customer, the first thing they see. An opportunity to not only create a first impression, but to build a sustainable reputation.
We work alongside you to create meaningful connections between your brand and audience.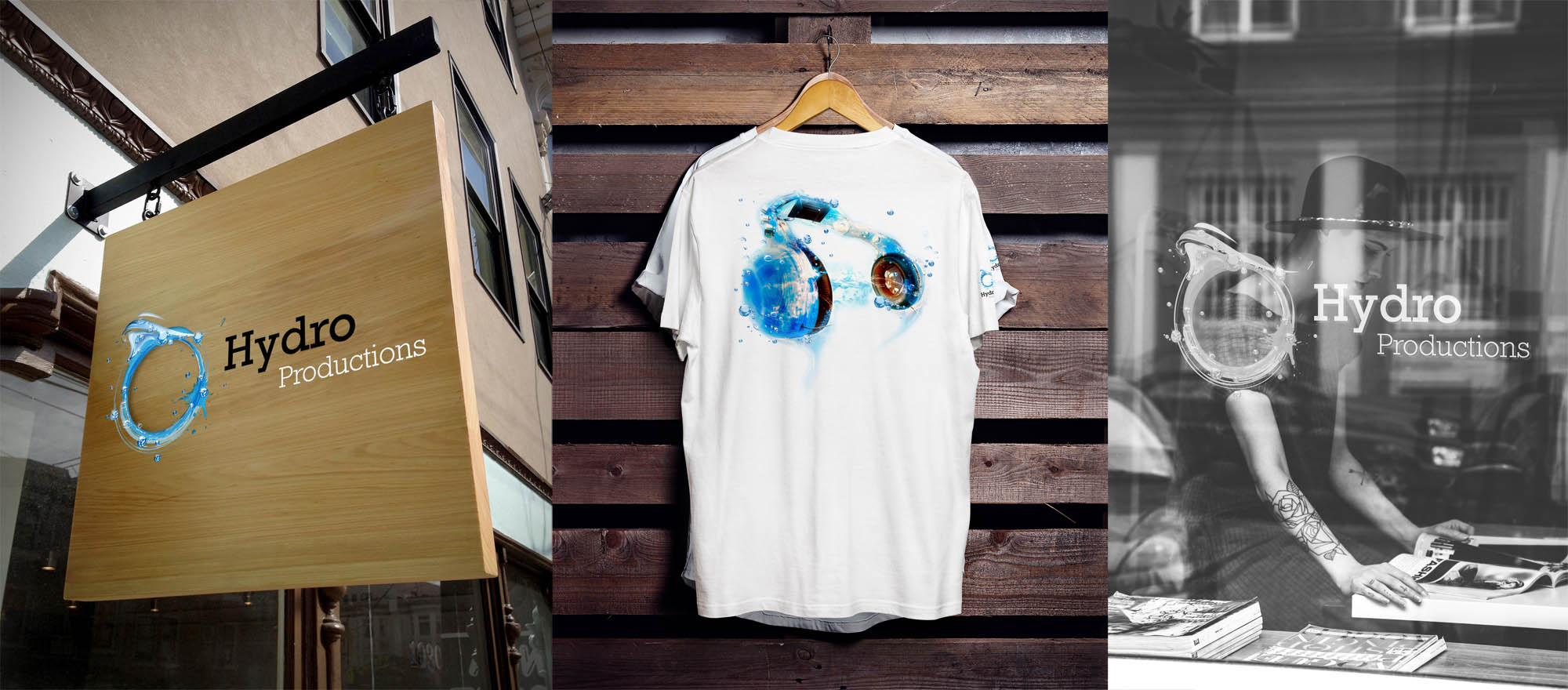 WHAT EXACTLY IS BRANDING THEN?
A brand is just a logo right? A harmonious collaboration of a little icon above a random font-face? (whats a fonts face? Fonts have faces?). The truth is that your logo only plays a small part, it is establishing your overall brand that is one of the most important aspects of starting any business, launching any product or selling any service.
Branding is one of those ambiguous terms that gets thrown around in the world of business, a whimsical, fanciful component we are told is an essential ingredient for our success. But what is exactly is branding? What is brand strategy? Why do I need a brand, how is it going to benefit our company?
Branding is way of visually connecting with consumers. It influences how the public perceive you, the associations they have with your organisation. What they believe you are offering or selling.
A way of expressing your organisations personality; a way of telling your story. Its a way of giving a meaning to your company, product or service.
Bringing your brand to life can be achieved through many platforms including the intelligent use of design, advertising, marketing, customer experience and communications.
Not being limited to a business; a brand could be a product, a service, an individual, even a destination. Remember the "Glasgows Miles Better" campaign? The "City of Melbourne" logo? Or the numerous rebranding campaigns 'The Olympics' have went through over the years?
David Beckham is a brand. Originating with his successful football career he quickly became a male sex symbol, an author, a fragrance, and clothes brand and is widely associated with style and fashion. His personal life and humble attitude has also heavily influenced how the public positively might perceive his values and business ethics.
Brand association can equally work against you; if the public have negative or strong associations with your brand, they might feel less inclined to purchase a newly launched product or service. Tesco's brand is mostly associated with a cost effective line of products. Should they decide to launch a new product line directed at the high end of the market; let's say a new aftershave… the existing brand association might work against them.
Effective branding if executed smartly and consistently can be a powerful tool.
Think about it in terms of say an Oil company that people might associate with pollution and harmful to the planet.
Jamie Oliver's own brand is most commonly associated with healthy, clean methods of cooking, following book releases, marketing, tv appearances and charity work even using freshly picked ingredients sourced from his own garden.

HOW CAN BRANDING BENEFIT MY COMPANY
If a brand is how people perceive you and what they believe you are offering. This perception can either be positively driven but can also work against you. But branding is not just a way of communicating with your audience and creating creating associations in the minds of your consumers, it is an opportunity to fully express the personality of your brand, to demonstrate the values you stand for, to tell your story. It is a form of expression that encapsulates what you stand for and where you are going.
It not only communicates with the public, it cements what is at the core of what you are offering and how you plan to do it. Think of a brand as a promise to your customers and to yourself, a commitment, branding can help make things clear.
Powerful branding can even invoke emotions within its audience. Have you ever had an emotional attachment to a brand? Any nostalgic feelings that maybe take you back to your childhood, or maybe have seen an advert on the tv that made you feel emotional or sad?
Aftershave manufacturers for example like Giorgio Armani, Hugo Boss or Ralph Lauren market there products with an aim to create feelings of grandeur in there consumers. Should one purchase this product they would become more sexually attractive. Instilling confidence and masculinity. Lynx used a touch of humour to portray invoke feelings of masculinity and an attractiveness to the opposite sex within there media advertising campaign, in some cases without even using dialogue. Humour is another fantastic form of marketing and a way of using tone of voice and personality of a brand.
Effective branding and design sticks in the mind of the consumer forever.

WHY DO YOU NEED A GRAPHIC DESIGNER?
Brand strategy, brand integration and defining your brand are crucial components of starting a business and need long and considerate attention. Once you have a clear Idea of exactly what you are wanting to offer, how you are going going to offer it and how you wish to be perceived by the public you can then set out to communicate this visually through graphic design.
Integrating and expressing your brands personality, purpose, tone and vision is achieved in a number of different but complimentary ways including:
Graphic Design (Logo, Website, Corporate Colours, Typography, Icons)
Environment (Shop Interior Design, Staff, In-Store Experience & Customer Service)
Advertising (Print & Media)
Product & Packaging Design and Materials
Even Pricing
It is imperative that brand guidelines and design elements be systematically consistent across the board, from product packaging to staff uniforms. Consistency builds trust, familiarity and association in all aspects of your business, as well as the minds of your consumers.
Additionally design speaks volumes of the quality of your operation. Amateur or unimaginative looking logos can make an organisation come across as inferior to a competitive brand. A brand Identity (or logo) should be timeless, ingenious and unique.
Standing out from everyone else
What if there were companies similar to yours in the market. Are your competitors offering a similar service, product or offering to yours? Whats makes you different to them? In other words why should they choose your product / services over theres?
Lets take two carpentry companies for example; one may argue their service is more cost effective; they follow better ethics and offer a far superior service. But how do you communicate this before you are able to demonstrate it? Word of mouth is a powerful marketing tool but takes time and can only reach so far.
This is when branding is most powerful and where the design element comes into play. Word of mouth might arguably be your preferred way of attaining new customers, but what of the customers who stumble upon your website or advertisement? How do we communicate value, instil trust worthiness, get our ethics and way of doing things across?
There are subtle and ingenious ways of suggesting quality of service, professionalism, trust, reliability and other positive values your company follows from even having a well presented logo. One brand logo can suggest the values above whilst another might not suggest anything at all.
Your company logo, brand colours, packaging, uniforms and advertising are all great ways to visually convey the values, personality and style of your company / product and signifying bringing something new to the table, an opportunity to show an ulterior and unique approach that no-one has considered before. Good creative design is a vital component of brand building and determining brandy strategy.
Startups
Launching a new business or product is an invaluable opportunity to look from the outside and see in which area's things could improve, to discover a gap in the market, to have a clear vision of what you would like to offer and how you would like to do it but more importantly an opportunity to create the right impression from the start.
To see how everyone have approached something in the past, see the mistakes they made and offering something new and unique. Maybe if they hadn't done something one way, you would never have seen it. Exploding onto the scene making an impact, pushing boundaries, thinking outside the box and snatching the attention of your prospective customers.
This becomes harder, once an existing brand has already been established and made an impression in the minds of there customers. So deserves a lot of thought, care and consideration before launching.
Re-branding
Though starting out with fresh, new brand is an exciting opportunity that is not to say that re-branding your existing brand or to create an additional one for a new product is an un wise thing to do either. In fact often it is the best strategic move to make.
There a few reasons one might consider a different brand to there primary one, one reason might be that your are offering a new service or product that does not fit in directly with your current brands mission statement, like jjjj did. They started off as dhhdffd company but started to sell dhdhhd. As iiii was a company it made sense to brand and market them separately.
Just how far you can 'stretch' your primary brand in this way depends on the core ideas, values and associations you have to start with. In some cases it may actually be more effective to develop a completely distinct brand for the different sectors you want to operate it
New products can sometimes be best to have a seperate brand to their parent company, a barbershop might be established as a barbershop but if they wish to sell there own hair products maybe. They want to sell to rival Barbers or to expand to other countries in this case a seperate brand is the best approach.
These factors are all part of brand strategy and thought needs to be considered before venturing down any path as once a brand is established it is harder to change the impression a customer already has of a brand. Whatever approach you deem best branding needs to be consistent, sector your work in, keeping your communications fresh is essential
Old Spice did this with a stroke of genius with there hilarious "Look at your man, now back at me," campaign featuring former NFL player Isaiah Mustafa, simple, short and ingenious.
Taking a product that seemed older man's product and brought it back into the limelight. Using humour to catch the attention of a new younger consumer without even changing the logo. Or take apple that changed from there original logo to one far more simplified
Consistency
Lastly the most important part of any branding is consistency. It is important to consistently refer back to your mission statement, remember your values and where you are going. Keeping your quality standards high in all area's of your brand is challenging but for a growing business has a long term lasting effect. Colour schemes, design elements and brand guidelines should always be strictly adhered to across all platforms, it is a way to create a lasting impression in the minds of your consumers. They will associate your values, quality standards, customer service and reputation to the colours, symbols, typefaces and artwork of your brand through packaging, stationery, website and advertising.
Be true to your brand, never lose focus of your key principles, values and core offering is and always follow your brand guidelines.


BRAND STRATEGY
The 1st step when creating a brand is to get to the bottom of what your Idea is
Branding like your business starts with an idea
This might seem like an obvious part of the process, but it is not just what your Idea is. Everything in your business from design to communications should strictly align with your mission statement, but to truly think about, clarify and formulate a solid mission statement it is imperative to have a clear Idea of what your Idea is, how you plan to implement it and where you are going to take it.
To get a clear Idea of what exactly your Idea is it is down to you to know your market place, know your audience and stick to your values. Ask yourself the following questions:
What service is it you offer? What are the benefits of what you offer?
What is the Unique Selling Point that sets you apart from your competitors?
At the core what is it your customers 'really' want or need?
Once you have a clear Idea of what you plan to offer, its important to have a clear vision of where you want to take it.
Your vision & values
Maybe you have an Idea of doing things differently to everyone else, an Idea off what your organisation or business stand for, a way to stand out from your competitors and bring something new and exciting to the table. A new way and better way of doing things.
You can not force the future but you can have an Idea of where you want to take it and how you want to get there… Having a clear vision not only sets you on the right path but gives you goals to shoot to, values make sure you get there the way you want to…
An example is maybe having a strict Health and Safety policy to ensure your employees and your company are safe or paying your employees higher than normal wages to ensure loyalty and superb customer service.
As Richard Branson once said "Clients do not come first. Employees come first. If you take care of your employees, they will take care of the clients."
Maybe you have a vision of helping people and a plan to be in a position to do so in a larger way. Maybe there is a gap in the market and you plan to eventually be the sole provider of the service you are offering. Maybe you start off as a mobile mechanic but envision having your own garage one day, maybe you sell food from a cart but plan to eventually open a chain of restaurants, having a clear vision and strict values set you on a path to achieve your goal in the right way.
Summarised and clarified by your mission statement
Your mission statement is where you bring it all together. A short written statement that sums up your Idea, vision, values and purpose in a few words.
A mission statement is not just a paragraph written to place on your website, it's a blunt summary of what you plan to do, what your company or organisation stands for, the reason you are doing it and where you plan to take it and how you plan to do it….
A mission statement is at the core of your brand and some could argue the most important aspect, its the foundation everything else, your brand, advertising, website, marketing is based and built on. It is the heart of what you do. All things else should strictly align, adhere to and stay true to this vision.
A mission statement should be something that you periodically look back on if you are ever thinking about branching off to another area of business, offering a new service, producing a new product, making something new. Maybe what you thought was a good Idea does not align, and that might tell you it is not the best direction to take.
Something you should look at periodically regardless in order to stay true to your Vision. To remind yourself why are doing it in the 1st place, to remember what your offering is at the core.
Personality – How you execute it – Putting the Design Into Production
Choosing the personality of your company is the last piece of the puzzle. What do you want to communicate with your brand? Is it a serious, formal tone? Or do want to take a more friendly, salt of the earth approach. Homur is a great way to express your brand and a great approach to advertising. Irn Bru has an infamous advertising campaign using edging on taboo humour which it carries through to its marketing, packaging and even events such as T in the Park (Mr Tenants). Maybe your brand belongs to a certain culture, Jeweelry companies like Clocks and Colours emphasise and celebrate a Biker/Rock and Roll aspect to their branding which is carried through there designs, images, website and advertising.
Personality can be projected  in various ways such as tone, language and design.
Here are a few examples of how you can start to control the elements of your company's personality, conveying certain aspects to customers in different ways:
Graphic design: The visual identity – hard corporate identity or soft, friendly caricature?
Tone of voice: Is the language you use (both spoken and written) formal or relaxed?
Dialogue: Can your users or customers contribute ideas and get involved in the organisation? Or is it a one-way communication?
Customer service: How are staff trained to communicate with customers? What level of customer service do you provide?

THE DESIGN PROCESS
Finally we reach the stage of the process where we put all of your idea's, concepts and values together to create a visual representation of your brand. Your corporate identity or logo should encompass all that makes your brand unique, it should be clear and simple yet ingenious, thought provoking, compelling, beautiful but most importantly of all, memorable!

The most important trait of your identity is it should imprint itself in the minds of the public. It should be recognised instantly, a customer will have no doubt in his mind about what that identity means or what it represents. They might even have an emotional attachment to it. A strong brand identity is timeless.
Guerrilla take a thorough and strategic approach with any new project. Before looking at design concepts it is important to get to the core of what your offering, how you wish to be perceived and how you would like to do it. Things to consider:

The core of your Idea

 Your target market

 Your placement in the market in relation to any competitorsYour unique selling point(s)

How you would like the world to perceive you and how we achieve this 

The values you would like to instil 

What are your goals? Where do you see your organisation going in the future?


Your brand personality / tone of voice

 


Lastly we put together a mission statement

Once we have a clear picture and have fully established these factors and have written our mission statement, it is time the Guerrilla team get to work.
RESEARCH
Design in any field begins with gathering information. Some might classify it as the most important step of design and taking on any new project. Before the creative process can take place It is imperative to brainstorm:
The core/personality of what your Idea is at heart

Target audience

Your market

Your competitors in this field

What makes you different and how we are going to communicate this

Any existing brands you like
Creative Solutions – Drafts, design stages and final artwork
Now it is time to release our artistic flair, the process begins humbly with a million Idea's roughly mocked up together on paper, napkins, iPhones and screens. Anything goes down to begin with; good, bad, random, awful we call this 'civing through shit' stage, because the truth is, initially, even a terrible Idea can lead to a stroke of clarity genius… others might call it 'thinking outside the box'.
ROUND OF REVISION
Finally after much time, brainstorming and refining, Guerrilla will present the best concepts formulated. Usually these are contrasting approaches with a number of routes to go down. The critical decision that we must make with you is to decide on the preferred approach. From there it is simply a matter of refining the chosen artwork and adding the final touches and deliver to you a living, breathing corporate Identity.
And the rest is history.