Branding Strategy & Identity
Creating a brand is making a connection with your customer. It is a statement of who you are, what you offer and what you stand for. Creative storytelling that both engages and influences your customers.
Good branding isn't an expense or luxury it is essential for the growth of your business, the first point of contact you have with your customer, the first thing they see. An opportunity to not only create a first impression, but to build a sustainable reputation.
We work alongside you to create meaningful connections between your brand and audience.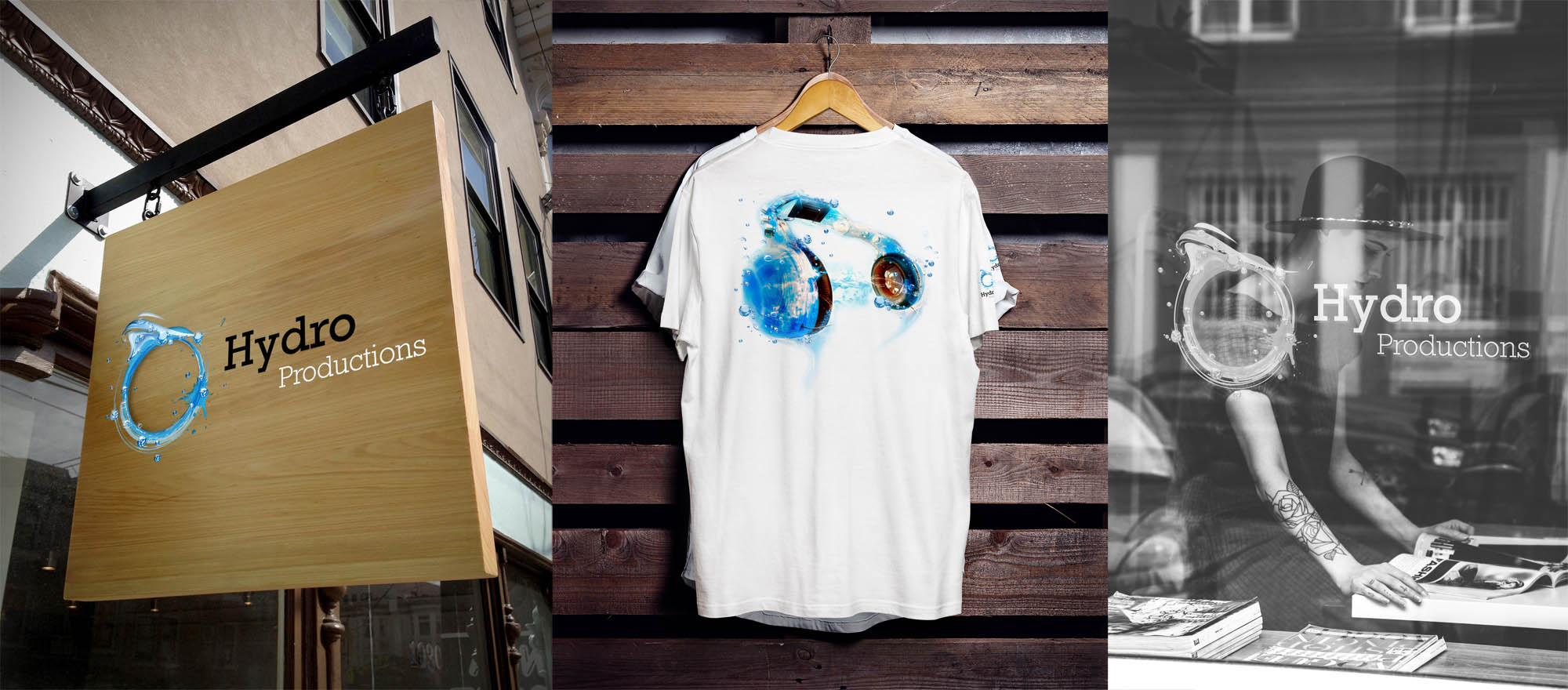 WHAT EXACTLY IS BRANDING THEN?
Branding is one of those ambiguous terms that gets thrown around in the world of business, a whimsical, fanciful Idea that we are told will be an essential ingredient for the success and growth of our business. But what is exactly is branding? What is brand strategy? Why do I need a brand and how exactly is it going to benefit my company?
The truth is that your logo only plays a small part in building a brand. Establishing your overall brand is one of the most important aspects of starting any business, launching any product or selling any service.
Branding is way of visually connecting with customers. It influences how the people perceive you, the associations they have with your organisation, what they believe you are offering or selling. It is a way of expressing your organisation's personality; a way of telling your story, a way to give your company meaning.
A brand can be a business, a product, a service, an individual, an event or even a destination. The "City of Melbourne" logo for example. Or the numerous rebranding campaigns The Olympics have gone through throughout the years?
David Beckham is a brand. Following a successful football career he quickly became an iconic sex symbol, an author, a fragrance, even a clothing brand, widely associated with style and fashion. His humble attitude and personal life have heavily influenced how the public view him both as a person and a brand. Associating his values and business ethics with the company itself.
Bringing your brand to life can be achieved through a well thought out brand strategy and executed with the intelligent use of design, advertising, marketing, customer experience and communications.

HOW CAN BRANDING BENEFIT MY COMPANY
In a world of online services offering budget or even free platforms to create websites, design graphics and even logo's, the most important question to ask yourself is why do I need a professionally designed brand and how can branding benefit my company, product or service.
BRAND ASSOCIATION
Your brand is the first point of contact with your customer. The perception of your brand can be positive but can also work against you. If a brand is how people think of you and what they believe you are offering, what happens if you send out the wrong message or give the wrong impression?
Tesco's brand is mainly associated with cost effective products. If they were to decide to launch a new product line targeting the high-end of the market, let's say a new aftershave, the existing association the public have with their brand might prevent them from making a purchase.
On the other hand the Armani brand is associated with the higher end of the market. If they were to bring out a new fragrance it might attract more customers as people associate the brand with the higher end of retail.
If the public have an impression of your brand, it can strongly influence them as to wether or not they purchase a product or service from your business. This is why deciding on your target market is such a crucial part of brand strategy. Branding can be a very powerful tool.
Branding is not just a way of communicating with your potential customers and creating associations in their minds, it is an opportunity to fully express the personality of your brand, to demonstrate the values you stand for, to tell your story. It encapsulates what you stand for and where you are going. Think of your brand as a promise to your customer.
Brand Consistency
The most influential way to reinforce an impression in the mind of your customers is brand consistency. Keeping your brand consistent lets them know what to expect when they purchase your product, lets them know how they will be treated when when they walk through your door. 
It is important to consistently refer back to your brand strategy, to remind yourself of your core values and what it is you are offering. Keeping your quality standards high in all areas of your brand is challenging, but for a growing business it has a long term lasting effect in the minds of your customers. Colour schemes, design elements, quality standards, customer service and brand guidelines should always be strictly adhered to across all areas of business.
Consistency in brand strategy ensures that customers know what to expect from you. Consistency in brand design ensures that they associate your values, quality standards, customer service and the reputation of your business with the design elements of your brand. They know what to expect simply by looking at your corporate logo, packaging, stationery, website or advertising.
Be true to your brand. Never lose your focus on your key principles and what it is that you are offering. Always follow your brand guidelines.
Standing out from your Competitors
In todays saturated market there will be many companies offering similar products or services to yours. So what makes your company different? Why should they choose your product / service over the competitors?
Lets take two plumbing companies for example. You may argue your service is more cost effective; you have better ethics and offer a far superior service, but how do you convey this before you are able to demonstrate it?
A large part of branding strategy is to ask yourself these questions and to put a plan in place as to how you are going to communicate this to your customers. Word of mouth is a powerful marketing tool but takes time and can only reach so far.
This is where a well executed brand strategy can make all the difference and where the design element comes into play. Defining your brand through clever and distinctive graphic design backed up by a solid brand strategy can convey all the positive attributes of your business that seperate you from your competitors.
A unique identity, colour schemes, product packaging, staff uniforms and marketing are all great ways to visually convey the values, personality and style of your business.
Creative design is a vital component of brand building and executing brand strategy.
START-UP BUSINESSES
Launching a new business or product is an invaluable opportunity to look at your market from the outside and to see in which areas things could improve. It is an opportunity to show a unique approach that no-one else has considered before. To discover a gap in the market
More importantly it is an opportunity to create an impression from the beginning as to how you plan to do things and what you can bring to the table. This becomes harder, once a brand has has been established. So deserves a lot of thought, care and consideration before launching. Even something as simple as having a more professional looking logo can make you stand out from the competition.
THE POWER OF BRANDING
Effective branding can even evoke emotions in people. Have you ever had an emotional attachment to a brand? A nostalgic feeling that takes you back to your childhood? Have you ever seen an advert on the television that made you feel emotional?
Mens fragrance companies such as Giorgio Armani, Hugo Boss or Ralph Lauren market their products with an aim to create feelings of grandeur in their customers. They are suggesting that should someone purchase their product they might become more sexually attractive, instilling confidence and masculinity.
Lynx used a touch of humour to evoke a feeling of masculinity and attractiveness within their media advertising campaign. In some cases without even using dialogue. Humour can be a fantastic form of marketing and a great way to express the personality of your brand.
An effective advertising campaign promoting your brand can stick in the mind of the customer forever.
Re-branding
Re-branding your business also needs very careful consideration. If you have been operating with an existing brand for some time, the likelihood is that your existing customers recognise it, they already have an impression of your business, they know what to expect from you.
However it is also important to stay fresh and relevant within the market. No matter what sector you work in, your business needs to be ahead of the times and ahead of your competitors, and your brand must show this.
It is not so much about creating something completely new but bringing your brand into the present day. Creating something unique, new and modern from an existing concept.
Apple, Stella Artois and McDonalds are just a few examples of successful re-branding campaigns. Old Spice re-branded their business ingeniously with their "The Man Your Man Could Smell Like" campaign featuring former NFL player Isaiah Mustafa, taking a product that was identified with older men and bringing it back into the limelight. Using humour to appeal to a new younger audience without even changing their logo.
Re-branding a dated Identity can prove to be a very profitable strategy, it can bring an entirely new demographic of customer to your business and open new revenue streams.
AN ENTIRELY NEW BRAND
There a number of scenarios in which one might consider an entirely different brand to the primary one.
A newly launched service or product might not fit in directly with your current brand. Having a seperate brand to the parent company can sometimes be the best way forward. Let's take a barbershop for example. An established barbershop may wish to sell their own line of hair products. They want to sell this product in-house but also to other barbershops, supermarkets and to eventually expand to other countries. In this case a seperate brand might be the best move to make. Just how far you can 'stretch' your primary brand depends on the core ideas, values and associations your brand has to begin with.
Whether or not to venture down this path can be decided by consulting your original mission statement. Does this product fit in with your current offering, values and business plan? Constantly referring back to your brand strategy can keep you in touch with your core values and original ideas.

WHY DO YOU NEED A GRAPHIC DESIGNER?
BRANDING LIKE YOUR BUSINESS STARTS WITH AN IDEA
Before we consider design we must first concentrate on building our brand, deciding on our brand strategy. Everything in your business from design to communications should strictly align with your brand strategy and brand guidelines. In order to develop an effective brand strategy we must first clarify exactly what our Idea is, what our core offering is and how you plan to implement it. This all begins with knowing your market place. Market research can not only tell you to what your customers are looking for, it can highlight unique ways in which to deliver it to them.
MARKET RESEARCH
When starting any new project, one of the most crucial elements is conducting thorough market research. This is vitally important to identify potential customers and markets. It will show any gaps in the market that we can fill and also what it is that customers are looking for.
Target Audience
One of the biggest mistakes you can make when starting a new business is to try to appeal to everyone. In a game of darts for example, at first you simply try to hit the board, however there is a big difference between hitting a random number on the board to managing to hit a bullseye. Without aim you are simply hoping for the best.
Maybe you want to help young entrepreneurs achieve their goals and succeed in business. Or maybe you are interested in only being involved in large projects that bring in large revenue streams that only large corporate companies can offer.
Knowing who your customers are is the first step in building a solid brand strategy that everything in your business can adhere to. Choosing a specific target market can not only help you engage with that particular demographic but is also a way to make your product or service truly unique.
The first step in finding your target market is to ask yourself who in general your target audience might be. For example is your target market other businesses or individuals?
Once we have established who your customers are, we can categorise them into different demographics. For example:
Business
 

Small business owner

 

Large corporate company

 

Working over various sectors

 

One individual field – for example supplying machine parts for commercial airlines.
Individuals
What sort of demographic would be interested in your products or service? This can be broken down into:
Age
Gender
Job description
Hobbies and interests
Once you have decided who might be interested in buying the type of service or product you offer you can look into what motivates them. What is it they are looking for that they cannot get from the current market? What is it you are offering that is different to everyone else? 
Competition
Another essential component of developing a brand strategy is knowing who your competitors are. What products or services is it they are offering? How do they treat their customers? Is there a way to improve on what they are currently offering?
In what areas have they done well and in what areas could they improve? Is the current market catering for your customers needs and expectations? Could you do it better? What exactly is it that makes you different to your competitors?
We can learn from competitors mistakes, improve in the area's where they could have done better and take what they have done well and build on it.
Your placement in the market in relation to any competitors
Bringing something new to the table can help you make an impact, however it is also important when starting out to recognise where your place is in the market. As a new business, for example it might take time to build relationships with large corporate companies, where an existing competitor has had time to build relationships over many years.
That is not to say you should not approach large corporate businesses, the key is to offer something unique, something your competitors are not currently offering. Finding the unique selling point that sets you apart from your competition. Once you have a clear Idea of what you plan to offer, it's important to have a clear vision of where you want to take it.
VISION & VALUES
Once you have established what your Idea is, know who your target market and competitors are, you can start to decide how you would like to actually run your business. What values does your organisation stand for? Is your business about offering excellent customer service? Or do you have a vision not to just make a dollar but to actually help people? Maybe you own a restaurant and the food you offer is sourced only from organic ingredients…
Values play a big part in your business. Once your brand is established the public will have a perception of you. Your business will have a reputation, either positive or negative. You must decide what values your company stands for and follows, as they will always be associated with your brand.
Some other examples of values could be:
The way your organisation treats staff
Ensuring products are consistently of the highest quality, down to the smallest detail
Offering a management structure where there is always room for growth and advancement.
Executing a strict health & safety policy to ensure your employees and your company are safe
It could even be as simple as creating a dynamic work culture or paying your employees higher than average wages to ensure loyalty and exceptional customer service. Richard Branson once said "Clients do not come first. Employees come first. If you take care of your employees, they will take care of the clients."
The reputation of your brand can have a big effect on customer loyalty. If your organisation is is known for practicing great customer service, people are more likely to purchase from you, rather than your competitors. People very rarely buy from an individual or company they do not like. Clients might appreciate the ethical way in which you run your business, choosing to deal with someone they can trust with high values over someone new.
It is important to ask yourself – how would you like the world to see you and how do you go about achieving this?
Having a clear vision of what your values are, strictly and consistently adhering to them at all times ensures people know what to expect from your business and gives you a strong advantage over your competitors.
PERSONALITY & TONE OF VOICE
Choosing the personality of your company is the last piece of the puzzle. The personality of a brand can connect with customers on an emotional level, it is the voice of your business, the way in which you communicate.
What sort of tone should your company take with your customers? What is the nature of your business? Is it a formal subject matter that should be taken with great seriousness such as a helpline? Or more of a light hearted subject that can be treated with humour?
Beer manufacturers such as Budweiser and Carlsberg often use humour to express their brand. Scottish soft drink manufacturer 'Irn Bru' has celebrated many successful advertising campaigns, utilising edging-on-taboo humour throughout their marketing, packaging and even throughout special events such as the infamous "T in the Park" music festival (Mr Tenants).
Maybe your brand is aimed at a certain demographic. Jewellery designers Clocks and Colours incorporates a motorcycle / rock and roll aspect to their brand through product design, imaging and advertising much like motorcycle manufacturer Harley Davidson.
Brand personality can be expressed in numerous ways:
Graphic Design: Identity / visuals / typefaces / colour schemes
Dialogue / Tone of Voice: The language in which you communicate with your customers (both spoken and written)
Staff: The way in which your staff interact with customers – Customer service / complaint handling / uniforms
Interior Design: The style, theme and decor of your office, shop or venue
If your brand's personality is expressed effectively it can make a lasting impression on your customers and ensure customer loyalty for years to come.
MISSION STATEMENT
A mission statement is not just an introductory paragraph on your website, it is where you bring everything together. A short written statement that sums up your Idea, vision and values. It defines the purpose of your business in a few short sentences.
Your mission statement encapsulates the core Idea behind your brand. The foundation that everything else is built on.
A mission statement can even assist you in making future decisions. If you are ever thinking about branching off into another sector, offering a new service or launching a new product, going back to your mission statement can clarify if it is the right move to make.
Always stay true to your original vision.

THE DESIGN PROCESS
Finally we reach the stage of the process where we put all of your idea's, concepts and values together to create a visual representation of your brand. Your corporate identity or logo should encompass all that makes your brand unique, it should be clear and simple yet ingenious, thought provoking, compelling, beautiful but most importantly of all, memorable!

The most important trait of your identity is it should imprint itself in the minds of the public. It should be recognised instantly, a customer will have no doubt in his mind about what that identity means or what it represents. They might even have an emotional attachment to it. A strong brand identity is timeless.
Guerrilla take a thorough and strategic approach with any new project. Before looking at design concepts it is important to get to the core of what your offering, how you wish to be perceived and how you would like to do it. Things to consider:

The core of your Idea

 Your target market

 Your placement in the market in relation to any competitorsYour unique selling point(s)

How you would like the world to perceive you and how we achieve this 

The values you would like to instil 

What are your goals? Where do you see your organisation going in the future?


Your brand personality / tone of voice

 


Lastly we put together a mission statement

Once we have a clear picture and have fully established these factors and have written our mission statement, it is time the Guerrilla team get to work.
RESEARCH
Design in any field begins with gathering information. Some might classify it as the most important step of design and taking on any new project. Before the creative process can take place It is imperative to brainstorm:
The core/personality of what your Idea is at heart

Target audience

Your market

Your competitors in this field

What makes you different and how we are going to communicate this

Any existing brands you like
Creative Solutions – Drafts, design stages and final artwork
Now it is time to release our artistic flair, the process begins humbly with a million Idea's roughly mocked up together on paper, napkins, iPhones and screens. Anything goes down to begin with; good, bad, random, awful we call this 'civing through shit' stage, because the truth is, initially, even a terrible Idea can lead to a stroke of clarity genius… others might call it 'thinking outside the box'.
ROUND OF REVISION
Finally after much time, brainstorming and refining, Guerrilla will present the best concepts formulated. Usually these are contrasting approaches with a number of routes to go down. The critical decision that we must make with you is to decide on the preferred approach. From there it is simply a matter of refining the chosen artwork and adding the final touches and deliver to you a living, breathing corporate Identity.
And the rest is history.